About the Show
Beginning in 1948, the Toronto Sportsmen Show has grown to become one of the most recognized events for outdoor enthusiasts across Canada! 2023 marks an incredible milestone for our show as we gear up to celebrate 75 years of hunting, fishing, and all things outdoors!
For the past seven decades, fishers, hunters, boaters, campers, and outdoor adventurers from across Ontario flock to the Toronto area to stock up on the latest gear and technology, learn new techniques from the pros and of course, connect with fellow outdoor enthusiast. This event has produced THOUSANDS of repeat customers, along with a proven record of attracting new visitors each year- making the outdoors more accessible for the next generation of outdoor enthusiasts.
EXHIBIT CATEGORIES
Fishing: Recreational and skilled anglers will be coming to the show to find the gear they need to get ready for fishing season. Surveys show that up to 90% of our attendees have an interest in fishing - this is your chance to put your product in front of an engaged audience.
Hunting: Visitors will be keen to start thinking about the upcoming hunting season and will be interested in the gear, firearms, archery equipment, taxidermy, guiding and outfitters – plus all the accessories to make their hunting season run smoothly. All of this and more will be at this year's show.
Boating: Toronto Sportsmen's Show is a premier selling venue for Ontario's recreational boating industry. With fishing as a major component of the show, boating is a natural fit to round out the marine needs for Ontario sportsmen and sportswomen! We bring together a variety of brands from across Ontario under one roof, for the consumers who are excited to get on the water.
Powersports: Exhibiting at the Toronto Sportsmen's Show is the best way to put your product in front of thousands of the region's top qualified buyers. This exciting new feature of the show will bring powersport enthusiasts and attracts thousands of potential customers right to your booth. We will be working hard to expand the powersport presence on the show floor to round out everything for the outdoor enthusiasts, and "wow" attendees with a variety of exciting units including ATV/UTV, power equipment, trailers and more.
Visitor Statistics
The Toronto Sportsmen Show has developed a unique and diverse audience. Over the years we have discovered that our 'typical' outdoor enthusiasts are just that – an individual who enjoys every aspect of the outdoors! Why is this great for your business? Well, the average person who attends our show typically makes more than one purchase and from various exhibitors (i.e., both fishing and hunting equipment). The show's attendees are so diverse that you will be able to promote, brand and sell multiple lines of products to the same attendee!
• 94% of visitors make a purchase at the show
• 69% Male & 31% Female
• 64% of attendees live outside the GTA
• 46% of the audience hunts
• 90% of the audience fishes
• 65% of the audience own a boat
• Millions of media impressions each year via Instagram, Facebook, Google ads and email marketing.
EXHIBIT PACKAGE & PRICING
EXHIBIT LIKE A PRO
Our all-inclusive booth package includes:
• Back & side wall drapery.
• Aisle Carpeting
• Exhibitor Parking
• Pressure Cleaning
• Container Storage
• Daily Booth Vacuuming
• Discount Admission Passes
• Forklift Services to and from your booth up to 5,000 lbs* (provided that special lifting and moving equipment is not required)
PRICING:
10x10 Booths (100 sq. ft. minimum) – $15.80/sq. ft.
Bulk Space 
• 400 – 999 sq. ft. $9.50;
• 1000 – 1499 sq. ft. $7.00;
• 1500 – 1999 sq. ft. $4.90
• 2000+ sq. ft contact show management
Book Space
To email your Space Rental Contract, please click the "Download" button to get a copy of the contract then send it in to us using the information on the form. To fill out the Space Rental Contract online, please click the "Online" button to the right.
DATE, TIME & LOCATION
Thursday, March 16
10:00am - 7:00pm
Friday, March 17
10:00am - 7:00pm
Saturday, March 18
9:00am - 7:00pm
Sunday, March 19
10:00am – 5:00pm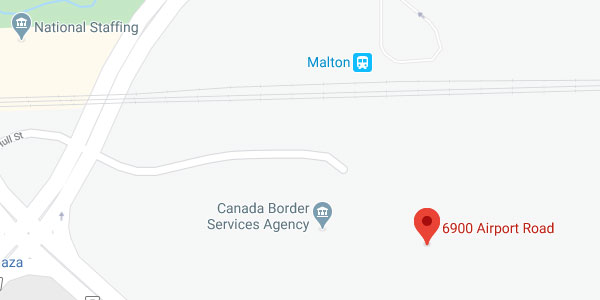 International Centre
6900 Airport Road
Mississauga, ON
L4V 1E8
1-800-567-1199
Accommodations

Embassy Suites by Hilton Toronto Airport
Rooms starting at $279/night plus tax
Book before February 13, 2023
416-674-8442 and mention TSS
https://group.embassysuites.com/8mdf1k
Crowne Plaza Toronto Airport
Rooms starting at $159.00/night plus tax
Book before February 20, 2023
877-859-5899 and mention you are a TSS Exhibitor
CLICK HERE FOR RESERVATIONS
Toronto Airport Marriott Hotel
Rooms starting at $219.00/night plus tax
Book before February 14, 2023
1 (800) 905-2811 and mention TSS
Book your group rate for Toronto Sportsmen's Show Room Block