About the Show
Beginning in 1948, the Toronto Sportsmen Show has grown to become one of the most recognized and attended events for outdoor enthusiasts across Canada! It has become a magnet for anglers, hunters, boaters, campers, and outdoor enthusiasts throughout Ontario. They gather in the heart of Toronto to discover cutting-edge gear, master new techniques from industry pros, and forge lasting connections with like-minded adventurers.
With thousands of loyal repeat customers and a consistent influx of new visitors each year, this event plays a pivotal role in making the outdoors accessible to the next generation of outdoor enthusiasts.
Testimonials
Testimonials from the 75th Annual Toronto Sportsmen's Show!
13 Fishing & Rapala – Mark Van Beek – "The 75th Annual Sportsmen's show was a great success for 13 Fishing and Rapala as we were able to get face to face and build real engagement with 10's of thousands of fishing and outdoor enthusiasts. We very much look forward to next year and plan to increase our booth size. We have something BIG planned for 2024…"
Fur The North – Eric Morin – "Everyone there is driven by a passion for the outdoors, it made connecting with potential customers easy. Although strangers to each other, the show felt like meeting up with old friends."
Ontario Federation of Anglers and Hunters – Angelo Lombardo – "The TSS provides a unique, one-of-a-kind experience, that connects us directly with those who appreciate the outdoors and are passionate about fishing and hunting. Being a part of this show puts us directly in contact with our target audience and provides an excellent opportunity to promote the OFAH and our lifestyle."
Legend Boats – Henry Nguyen – "Legend Boats has been a proud supporter of The Sportsmen's show since the early 90's. The Sportsmen's Show has always been a breath of fresh air to our long Canadian winters and breaks up the cabin fever feeling. We attend this show to showcase our new models and provide customers the ability to take advantage of our early pre-season promotions and availability of product for pickup. As we head back to normality with shows, the Sportsmen show will continue to play a key part in the marine industry for Canadians many years to come"
EXHIBIT CATEGORIES
Fishing: Recreational and skilled anglers will be coming to the show to find the gear they need to get ready for fishing season. Surveys show that up to 90% of our attendees have an interest in fishing - this is your chance to put your product in front of an engaged audience.
Hunting: Visitors will be able to find the necessary gear, firearms, archery equipment, taxidermy, guiding and outfitters for all the upcoming hunting seasons.
Boating: Toronto Sportsmen's Show is a premier selling venue for Ontario's recreational boating industry. With fishing as a major component of the show, boating is a natural fit to round out the marine needs for Ontario Sportsmen and Sportswomen! We bring together a variety of brands all under one roof, for the consumers who are excited to get on the water.
Powersports: Exhibiting at the Toronto Sportsmen's Show is the best way to put your product in front of thousands of the region's top qualified buyers. This exciting feature of the show will bring powersport enthusiasts and attracts thousands of potential customers right to your booth. We will be working hard to expand the powersport presence on the show floor to round out everything for the outdoor enthusiasts, and "wow" attendees with a variety of exciting units including ATV/UTV, power equipment, trailers and more.
Visitor Statistics
The Toronto Sportsmen Show has developed a unique and diverse audience. Over the years we have discovered that our 'typical' outdoor enthusiasts are just that – an individual who enjoys every aspect of the outdoors! Why is this great for your business? Well, the average person who attends our show typically makes more than one purchase and from various exhibitors (i.e., both fishing and hunting equipment). The show's attendees are so diverse that you will be able to promote, brand and sell multiple lines of products to the same attendee!
• 94% of visitors make a purchase at the show
• 69% Male & 31% Female
• 64% of attendees live outside the GTA
• 70% of the 2023 audience were return customers
• 66% of the audience hunts
• 90% of the audience fishes
• 65% of the audience own a boat
• Millions of media impressions each year via Instagram, Facebook, Google ads and email marketing.
EXHIBIT PACKAGE & PRICING
EXHIBIT LIKE A PRO
Our all-inclusive booth package includes:
• Back & side wall drapery.
• Aisle Carpeting
• Exhibitor Parking
• Pressure Cleaning
• Container Storage
• Discount Admission Passes
• Forklift Services to and from your booth up to 5,000 lbs* (provided that special lifting and moving equipment is not required)
PRICING:
10x10 Booths (100 - 399 sq. ft. minimum) – $15.80/sq. ft.
10x10 Deluxe Booth (100 sq.ft. only) - $19.00
(Deluxe Booth Includes Carpet, Table and 2 Chairs)
Bulk Space 
• 400 – 999 sq. ft. $9.50;
• 1000 – 1499 sq. ft. $7.00;
• 1500 – 1999 sq. ft. $5.50
• 2000+ sq. ft contact show management
Book Space
To email your Space Rental Contract, please click the "Download" button to get a copy of the contract then send it in to us using the information on the form. To fill out the Space Rental Contract online, please click the "Online" button to the right.
ACCOMMODATIONS
Crowne Plaza Toronto Airport
33 Carlson Road, Toronto, ON M9W 6H5
(416) 675-1234

Deadline to book: February 12, 2024
Embassy Suites by Hilton
262 Carlingtonview Dr, Toronto, ON M9W 5G1
(416) 674-8442

Deadline to book: February 11, 2024

Hilton Garden Inn Toronto Airport
3311 Caroga Dr, Mississauga, ON L4V 1A3
(905) 678-0041

Deadline to book: Friday, February 14, 2024
Toronto Airport Marriott Hotel
901 Dixon Road, Toronto, ON M9W 1J5
(416) 674-9400

Room Rate: $199.00
Click Here to Reserve Your Room.

Deadline to book: Tuesday, February 13, 2024
The Westin Toronto Airport
950 Dixon Road, Toronto, ON M9W 5N4
(416) 675-9444

Room Rate: $169.00
Click Here to Reserve Your Room.

Deadline to book: Tuesday, February 20, 2024
SPONSORSHIP OPPORTUNITIES
Take advantage of this phenomenal opportunity to put your company name in front of the thousands of visitors  Our sponsorship opportunities include multiple opportunity at a variety of price points for you to find a way to enhance your experience at this years Toronto Sportsmen's Show. Review the full Sponsorship Package now.
DATE, TIME & LOCATION
Thursday, March 14
10:00am - 7:00pm
Friday, March 15
10:00am - 7:00pm
Saturday, March 16
9:00am - 7:00pm
Sunday, March 17
10:00am – 5:00pm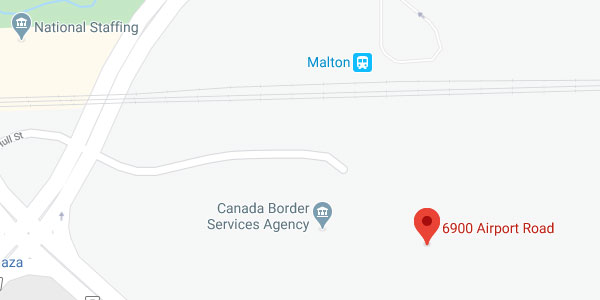 International Centre
6900 Airport Road
Mississauga, ON
L4V 1E8
1-800-567-1199