About The Show
Gear up for unforgettable outdoor experiences at the 2024 Toronto Sportsmen's Show! For over 75 years, our event has been the premier destination to ignite your excitement and find inspiration for your next thrilling adventure. Join us and discover the latest products and services across an array of categories, including but not limited to:
Fishing: A classic portion of the Toronto Sportsmen's Show. The presentations, products, services, and special features you know & love will be back for 2024!
Hunting: Gear, firearms, archery equipment, taxidermy, guiding and outfitters – plus all the accessories to make your hunting season more successful.
Guiding and Outfitters: Whether you're new to the sport or just looking for your next exciting adventure, these experienced guides and outfitters will help make the most out of your next hunting or fishing trip.
Outdoor Equipment: Nature is calling! Prepare for your next outdoor adventure with a selection of quality outdoor equipment that you will love AND will last.
Boating: The Toronto Sportsmen's Show is a premiere selling venue for Ontario's recreational boating industry. We bring together a variety of brands under one roof for everyone who's excited to get on the water.
Powersports: We're working hard to bring you an expanded selection of exciting powersport segments that include ATV/UTV, Off Road Motorcycles, 4X4 Trucks, Power Equipment, Trailers, Snowmobiling and more!
Overlanding: The Toronto Sportsmen's Show is your one stop shop for everything Overland. Vehicles, trailers, and accessories can all be found on the floor of the Toronto Sportsmen's Show.

Making the Outdoors More Accessible
Since, the early 50s, our philosophy has always been supporting, promoting, and conserving the outdoors Seventy-five years later, The Toronto Sportsmen's Show has helped protect Canada's outdoors with grants of more than $32 million and community programs such as "Kids Fishing Day," which allocated more than 65,000 fishing kits to kids over ten years of the program.
The Toronto Sportsmen Show is also a proud sponsor of other great events such as the Great Ontario Salmon Derby, Owen Sound Salmon Spectacular as well as many grass roots and not for profit organizations across Canada for the past 75 years.
Partner Associations
Here are only a few of the organizations we support through the Toronto Sportsmen's Show. We also sponsor numerous fishing tournaments, safety programs and conservation projects across the outdoor segment.
DATE, TIME & LOCATION
Thursday, March 14
10:00am - 7:00pm
Friday, March 15
10:00am - 7:00pm
Saturday, March 16
9:00am - 7:00pm
Sunday, March 17
10:00am – 5:00pm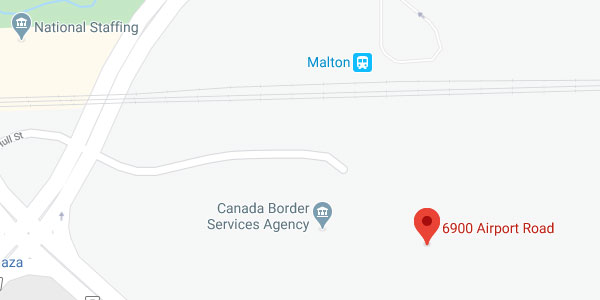 International Centre
6900 Airport Road
Mississauga, ON
L4V 1E8
1-800-567-1199
Features
Stay tuned for details on exciting features - such as stage schedules, Fish TV Seminars, Fish Pond, Casting Pond, Overland and more!
Image Gallery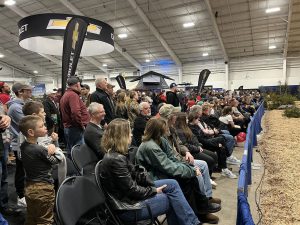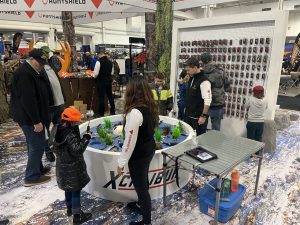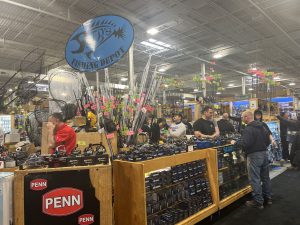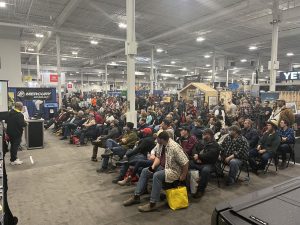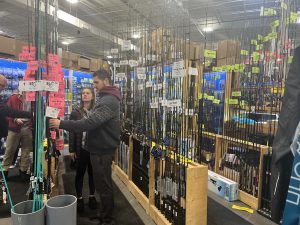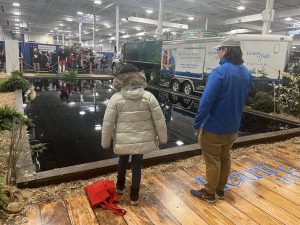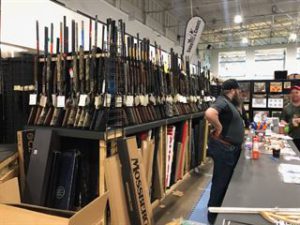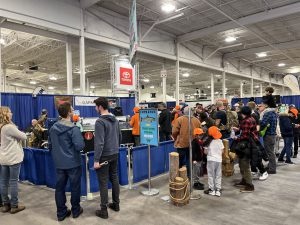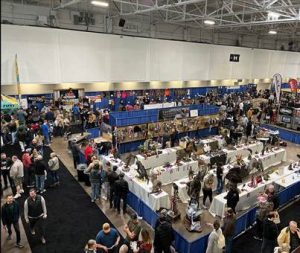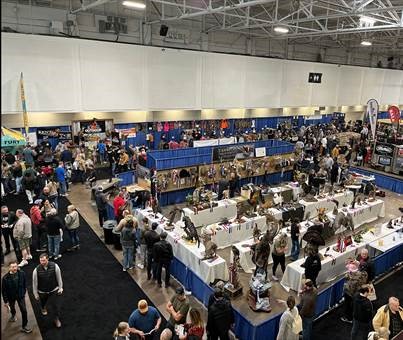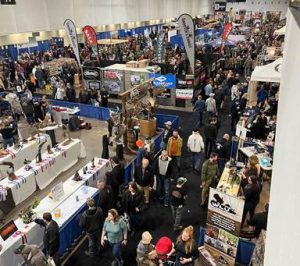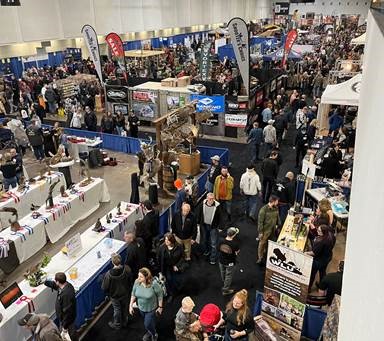 ACCOMMODATIONS
Crowne Plaza Toronto Airport
33 Carlson Road, Toronto, ON M9W 6H5
(416) 675-1234

Deadline to book: February 12, 2024
Embassy Suites by Hilton
262 Carlingtonview Dr, Toronto, ON M9W 5G1
(416) 674-8442

Deadline to book: February 11, 2024

Hilton Garden Inn Toronto Airport
3311 Caroga Dr, Mississauga, ON L4V 1A3
(905) 678-0041

Deadline to book: Friday, February 14, 2024
Toronto Airport Marriott Hotel
901 Dixon Road, Toronto, ON M9W 1J5
(416) 674-9400

Room Rate: $199.00
Click Here to Reserve Your Room.

Deadline to book: Tuesday, February 13, 2024
The Westin Toronto Airport
950 Dixon Road, Toronto, ON M9W 5N4
(416) 675-9444

Room Rate: $169.00
Click Here to Reserve Your Room.

Deadline to book: Tuesday, February 20, 2024