About The Show
Get outfitted for the great outdoors at the 2023 Toronto Sportsmen's Show! For 75 years, this has been THE place to get excited and inspired for your next adventure. You can look forward to seeing the latest products in the following categories and more!
• Fishing: A classic portion of the Toronto Sportsmen's Show. The presentations, products, and special features you know & love will be back for 2023!
• Hunting: Gear, firearms, archery equipment, taxidermy, guiding and outfitters – plus all the accessories to make your hunting season run smoothly.
• Guiding and Outfitters: Whether you're new to the sport or just looking for your next exciting adventure, these experienced guides and outfitters will help make the most out of your next hunting or fishing trip.
• Outdoor Equipment: Nature is calling! Prepare for your next outdoor adventure with a selection of quality outdoor equipment that you will love AND will last.
• Boating: The Toronto Sportsmen's Show is a premiere selling venue for Ontario's recreational boating industry. We bring together a variety of brands from across Ontario under one roof, for everyone who's excited to get on the water.
• Powersports: Powersports: We're working hard to bring you an expanded selection of exciting powersport segments that include ATV/UTV, Off Road Motorcycles, 4X4 Trucks, Power Equipment, Trailers, Snowmobiling and more!
Making the Outdoors More Accessible
Since, the early 50s, our philosophy has always been supporting, promoting, and conserving the outdoors Seventy-five years later, The Toronto Sportsmen's Show has helped protect Canada's outdoors with grants of more than $32 million and community programs such as "Kids Fishing Day," which allocated more than 65,000 fishing kits to kids over ten years of the program.
The Toronto Sportsmen Show is also a proud sponsor of other great events such as the Great Ontario Salmon Derby, Owen Sound Salmon Spectacular as well as many grass roots and not for profit organizations across Canada for the past 75 years.
DATE, TIME & LOCATION
Thursday, March 16
10:00am - 7:00pm
Friday, March 17
10:00am - 7:00pm
Saturday, March 18
9:00am - 7:00pm
Sunday, March 19
10:00am – 5:00pm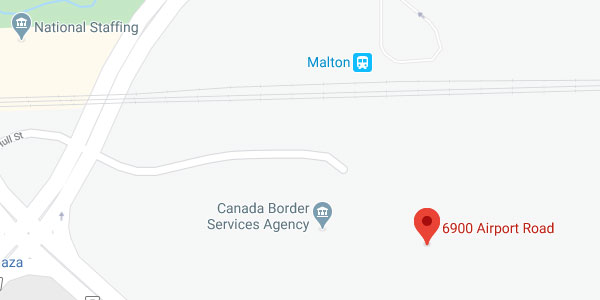 International Centre
6900 Airport Road
Mississauga, ON
L4V 1E8
1-800-567-1199
Ticket Prices
$20.00 Adults (18+)
$15.00 Seniors (60+)
$13.00 Junior (10-17)
Under 10 free
2023 Fish TV Canadian Pro Fishing Seminar Schedule
Show Features
Looking for seminar schedules, speaker information, and family fun activities? Visit our features page for information surrounding all of the exciting things the show has to offer!
Accommodations

Embassy Suites by Hilton Toronto Airport
Rooms starting at $279/night plus tax
Book before February 13, 2023
416-674-8442 and mention TSS
https://group.embassysuites.com/8mdf1k
Crowne Plaza Toronto Airport
Rooms starting at $159.00/night plus tax
Book before February 20, 2023
877-859-5899 and mention you are a TSS Exhibitor
CLICK HERE FOR RESERVATIONS
Toronto Airport Marriott Hotel
Rooms starting at $219.00/night plus tax
Book before February 14, 2023
1 (800) 905-2811 and mention TSS
Book your group rate for Toronto Sportsmen's Show Room Block