ABOUT THE SHOW
The Toronto Sportsmen's Show has a long history of being a prime opportunity to connect with the fishers, hunters, boaters, campers, and outdoor adventurers. This event has a strong following with thousands of repeat customers, along with a proven record of expanding and attracting new visitors and making the outdoors approachable for the next generation, and new outdoor enthusiasts! 
We will continue to bring together the content attendees are looking for with numerous features, seminars, educational sessions and so much more!  Year after year, exhibitors report their customers are out in full force, as we transform the International Centre into a one-stop marketplace.
EXHIBIT CATEGORIES
Fishing: Recreational and skilled anglers will be coming to the show to find the gear they need to get ready for fishing season. Surveys show that up to 90% of our attendees have an interest in fishing - this is your chance to put your product in front of an engaged audience.
Hunting: Visitors will be keen to start thinking about the upcoming hunting season and will be interested in the gear, firearms, archery equipment, taxidermy, guiding and outfitters – plus all the accessories to make their hunting season run smoothly. All of this and more will be at this year's show.
Boating: Toronto Sportsmen's Show is a premier selling venue for Ontario's recreational boating industry. With fishing as a major component of the show, boating is a natural fit to round out the marine needs for Ontario sportsmen and sportswomen! We bring together a variety of brands from across Ontario under one roof, for the consumers who are excited to get on the water.
Powersports: Exhibiting at the Toronto Sportsmen's Show is the best way to put your product in front of thousands of the region's top qualified buyers. This exciting new feature of the show will bring powersport enthusiasts and attracts thousands of potential customers right to your booth. We will be working hard to expand the powersport presence on the show floor to round out everything for the outdoor enthusiasts, and "wow" attendees with a variety of exciting units including ATV/UTV, power equipment, trailers and more.
EXHIBIT PACKAGE & PRICING
UNBEATABLE EXHIBIT VALUE!
Our all-inclusive booth package includes:
Free parking

Forklift Services to and from your booth up to 5,000 lbs* (provided that special lifting and moving equipment is not required)

On-site storage

Draped back wall and side wall – inline booths only

Show guide listing

Listing on website

Exhibitor badges

24 hour on-site security
PRICING:
10x10 Booths (100 - 399 sq. ft. minimum) – $15.80/sq. ft.
Bulk Space (carpet not included):
400 – 999 sq. ft.  — $9.50;

1000 – 1499 sq. ft.  — $5.90;

1500 – 1999 sq. ft. — $ 4.90

2000+ sq. ft. — contact show management
Book Space
To fax or email your Space Rental Contract, please click the "Download" button to get a copy of the contract then send it in to us using the information on the form. To fill out the Space Rental Contract online, please click the "Online" button to the right.
DATE, TIME & LOCATION
Thursday, March 17
10:00am - 7:00pm
Friday, March 18
10:00am - 7:00pm
Saturday, March 19
9:00am - 7:00pm
Sunday, March 20
10:00am – 5:00pm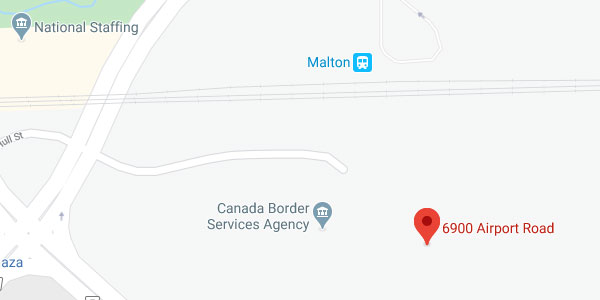 International Centre
6900 Airport Road
Mississauga, ON
L4V 1E8
1-800-567-1199
Accommodations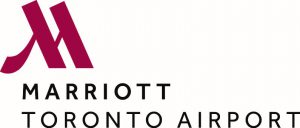 Toronto Airport Marriott Hotel – Available until February 15, 2022.
901 Dixon Rd
Toronto, ON
M9W 1J5
416-674-9400 or 1-800-905-2811
CLICK HERE to book online
$139.00 Single/Double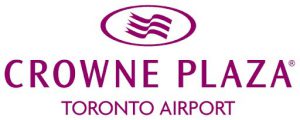 The Crowne Plaza Toronto Airport - Available until February 8, 2022.
33 Carlson Ct
Toronto, ON
M9W 6H5
416-675-1234
CLICK HERE to book online
$125.00 Single/Double

Hilton Garden Inn Toronto Airport – Available until February 22, 2022.
3311 Caroga Drive
Mississauga, ON
L4V 1A3
905-678-0041 or 1-888-844-5038
To book online CLICK HERE
$119.00 1 King Bed $139.00 1 King Bed Jr Suite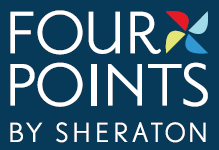 Four Points by Sheraton Toronto Airport – Available until February 16, 2022.
6257 Airport Rd
Mississauga, ON
L4V 1E4
905-678-1400 or 1-800-565-5769
CLICK HERE to book online
$129.00 Single/Double
Holiday Inn Toronto Airport East – Available until February 15, 2022.
600 Dixon Rd
Etobicoke, ON
M9W 1J1
416-240-7511
CLICK HERE to book online
$129.00 Single/Double